fairleyj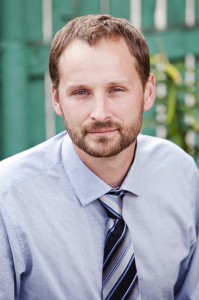 By fairleyj on November 12, 2012
Dr. Meili, a family physician running to become the leader of the NDP in Saskatchewan is hoping to change the perception of negative politicians by focusing on the value of health in society.
In his new book titled "A Healthy Society, How a Focus on Health can Revive Canadian Democracy", Dr. Meili examines health beyond the medical system with a social justice focus on the social determinants of health as a political platform. In his book, Dr. Meili captures the stories of his patients working as a family physician in the inner city of Saskatoon, Mozambique, and rural Saskatchewan who have all experienced social inequities that have affected their health.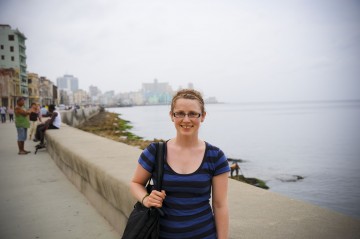 By fairleyj on November 12, 2012
White sand beaches, classic cars, and salsa dancing are all images typically associated with Cuba. Perhaps more notable, however, are the things that are uniquely absent from the country. For instance, there is not a single "American" chain such as McDonalds or 7-11, and the sparsely located internet is slow and very expensive. There are countless other features of Cuba that make it different from any other country.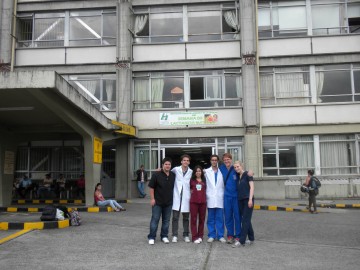 By fairleyj on November 9, 2012
A personal blog by Ian Ferguson (2nd year medical student) Last summer, I was lucky enough to participate in a four-week IFMSA clinical exchange in Colombia. Working in the emergency department of Hospital San Juan de Dios in Armenia was an experience I will never forget! Not only was I exposed to a variety of […]
By fairleyj on November 9, 2012
Recently, as part of my role as UBC's Global Health Advocate (GHA), I participated in a training weekend in Ottawa, Ontario, along with other medical students from across Canada. We had the opportunity to connect with leaders in the global health field and learn how to improve our advocacy skills, especially surrounding issues of injustice within healthcare. Going into Ottawa, I wasn't quite sure what to expect; UBC had not previously sent a Global Health Advocacy representative to the training weekend and being a first year medical student, I had minimal knowledge of both the Canadian Federation of Medical Students (CFMS) and its Global Health Advocacy Program (GHAP). Nevertheless, I was excited to connect with other medical students interested in global health and learn skills in advocacy that I could use as a medical student and in my future career as a physician.
By fairleyj on November 7, 2012
The Aboriginal Health Initiative will be having its first meeting of the year on Tuesday, November 27, 2012, from 6PM-8PM. There will be lots of brainstorming, so fresh ideas and perspectives are welcome!
The goal of the Aboriginal Health Initiative (AHI) is to promote Aboriginal health by increasing awareness about cultural competency and safety in health care, providing a means for medical students to establish mentorships with individuals who are actively involved in Aboriginal health, and developing access to resources to train and expose students to the provision of health care in Aboriginal communities.
By fairleyj on November 4, 2012
On November 28th, Dr. Kishor Wasan, a co-founder and director of the Neglected Global Disease Initiative, as well as a Research Chair in Drug Delivery for Neglected Global Diseases, will be giving a talk highlighting the process of how a drug goes from being an idea to how it's actually deployed on the ground internationally (and the many problems that it can run into along the way). For more information on Dr. Wasan's previous and current research, please visit the Wasan Lab's website.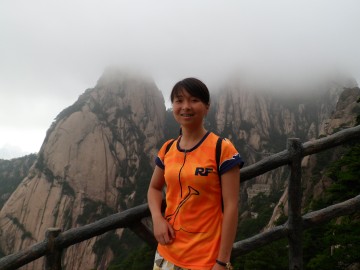 By fairleyj on October 14, 2012
A personal blog by Xiao Yuan (2nd year medical student) This past summer, a classmate and I shadowed surgeons in a teaching hospital in Nanjing, China, whenever we weren't stuffing our faces with Chinese delicacies. Nanjing is the capital of Jiangsu province, located in eastern China, and is the second largest commercial centre in the […]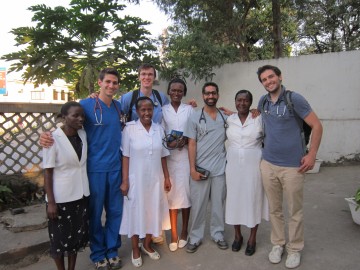 By fairleyj on October 14, 2012
A personal blog by Mirko Manojlovic Kolarski (2nd year medical student)  Not all rewarding global health experiences have to be arranged by UBC. In fact, my summer experience is proof that great projects can be organized independently by small groups of students. Last summer three colleagues and I spent three weeks volunteering at a medical […]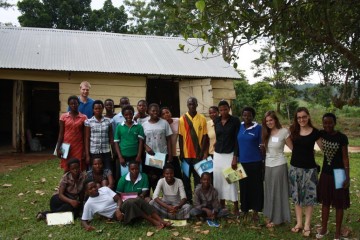 By fairleyj on October 14, 2012
A personal blog by McKyla McIntyre (2nd year medical student) July 13, 2012: "I literally can't believe this is my last night in Nakaseke. In some ways it's really flown by, yet in other ways it feels like we've been here much longer. I've completely fallen in love with the village, as well as with […]